Harriet holds regular clinics at Granary Hall. Clients always come away feeling inspired and enlightened by Harriet's unique and engaging teaching style.
If you are interested in organising a clinic with Harriet either at Granary Hall or at a venue near you please get in touch, Harriet would be happy to discuss your enquiry.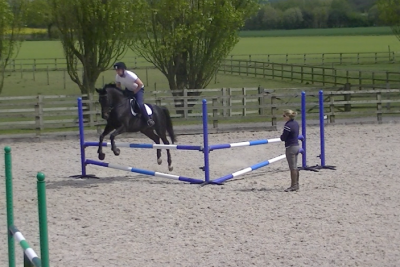 Have you always wanted advice that actually works?
Then Harriet is the one to help you!
Harriet's training methods are simple yet unbelievably effective. Harriet has a unique way of making you believe you can do anything and has helped many riders achieve things they previously thought impossible.
Harriet is experienced in teaching all disciplines and riders of all levels. All lessons are tailored specifically to you and your horse so you will be sure to gain some invaluable advice no matter what your aims and ambitions!