RIDING AND TRAINING ARE HARRIET'S PASSION.
Having ridden for Great Britain internationally and trained with the worlds best coaches, Harriet is in the unqiue position to be not only an amzingly talented rider but a brilliant trainer too. With her fantastic faciliites and inspriational aproach to teaching, she is able to provide training for horses and riders of all levels. Harriet also rides and competes horses on behalf of clients and has had huge succes in her career, including Team Bronze at the CIC** Europen Championships. Have a look around the webiste and see how you could benefit from Harriet's expertise- We're looking forward to working with you!
---
Having represented Great Briatain on several occasions and Winning Team Bronze at the CIC** European Championships, Harriet's future looks exciting...
Having these incredible experiences so early on in her career, Harriet has aquired skills and knowledge way beyond her years. She has completed Bramham twice as well as several other International 3* competitions, including Hartpury and Blenheim. Harriet was selelected to compete for England at the Home Internationals in pure dressage when one of her top event horses was sidelined through injury, proving her talents across the different disciplines.
It is Harriet's drive, determination and abilitiy that will undoubtably see her representing her country again in major championships in years to come.
Her ultimate aim is to win medals for Great Britain at Olympic level.
Should you wish to become part of the exciting journey too, then get in touch about becoming involved in Harriet's 'Super Syndicate'
To get a taste of the action click the video below!
How it all began...
Harriet first started eventing aged just 11yrs old, having been riding from before she could walk. Her Mother, Kim, was a keen event rider and recognised Harriet's desire to follow in her horsey footsteps.
Harriet and her pony Hot 'N' Spicy completed their first pre-novice (now called BE100) in 2000. A few years later in 2005,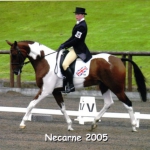 Harriet was representing Great Britain with Hot 'N' Smart at the Junior CCI* in Ireland, where she finished 11th. Following this sucessful trip, Harriet was selected to represent Great Britain the next year, this time in Switzerland where she was 6th individuallly.
Right: Harriet on board Hot 'N' Smart in the dressage arena at Necarne Castle in Ireland in 2005
An impressive CCI** debut in spring 2007, with new ride Sultao De Valada, saw Harriet propelled into the British 'Young Rider' Selectors eyes in a big way. A few months later Harriet repeated this impressive performance and posted a another double clear at Blair Castle Young Rider European Championships, which earned a place on the Equine Pathway.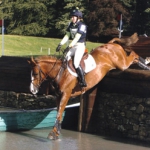 This programme was set up by Sport England to indentifiy medal winning potential in the build up to London 2012.. Through this amazing opportunity Harriet got access to world class training, sport psycology, nutritional and vetinary advise as well as now being well and truly on the British selector's radar.
Left: Harriet and Sultao De Valada jumping into the first water at Blair Castle 2007
2009 was a year to remember for Harriet; She completed her first 3* at Bramham International Horse Trials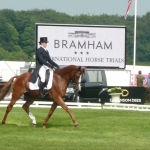 and also won Team Bronze at the CIC** European Championships in Hungary riding Shannondale Skatman ... all this and still just 20 years old!
Right: Harriet and Sultao De Valada at Bramham International Horse Trials
"Being part of the British Team at the CIC** Europeans was THE most incredible experience! The memories I have from that week are very very speacial. I was so proud to be wearing a Union Jack and representing Great Britain; it is an honour I would love to repeat in the future."
"As I jumped the final show jump clear, the roar from the crowd cheering so loudly is something I will never forget! The overwhelming sense of acheivement in knowing I had just jumped double clear for my country and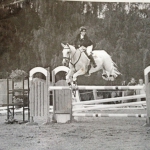 had done my very best for the team... It's truly special feeling!"
Left: Shannondale Skatman showing his scope in the final showjumping phase in Hungary where Harriet won Team Bronze and was 12th as an individual.
Below: Harriet and the other team members on the podium at the CIC** European Championships.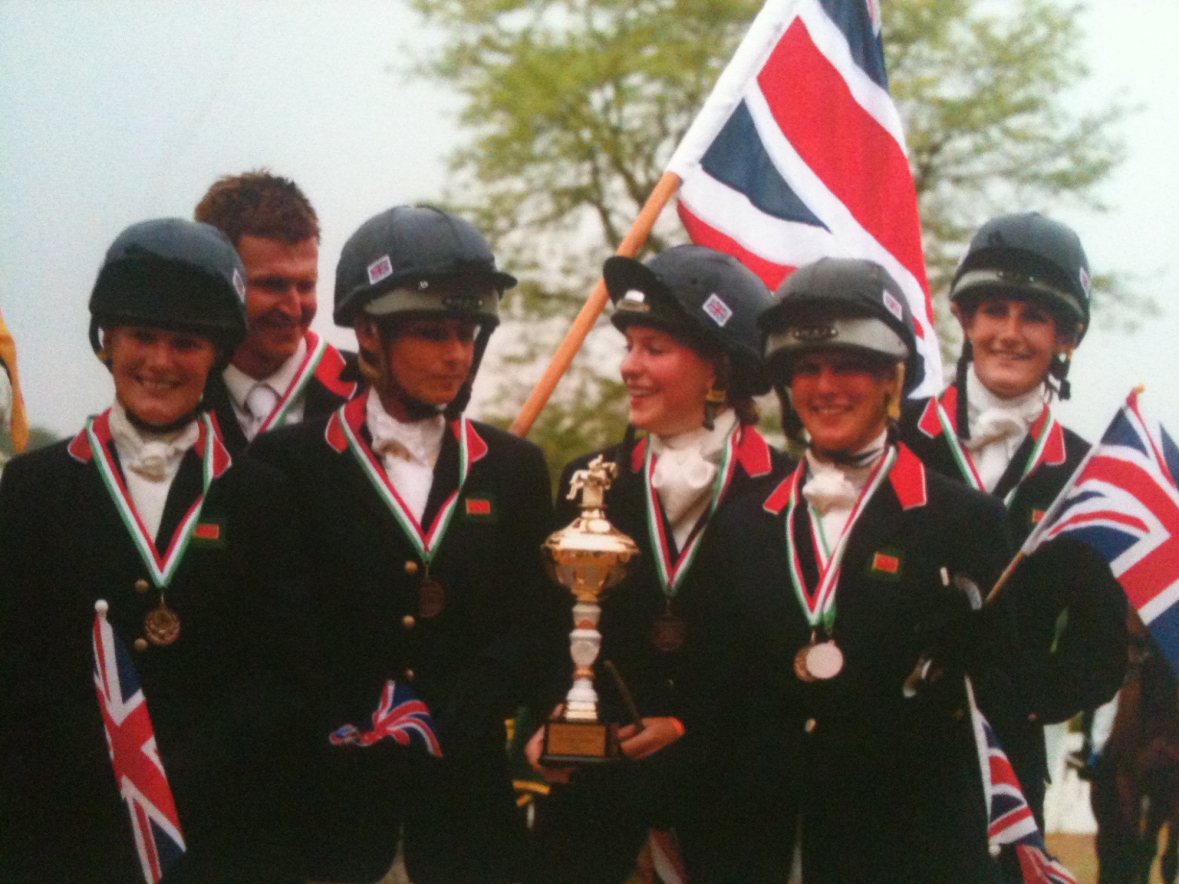 Through bad luck and untimely injuries in some top horses in 2010 and 2011, Harriet had been missing a real 'Stable Star' untill Olympic Belle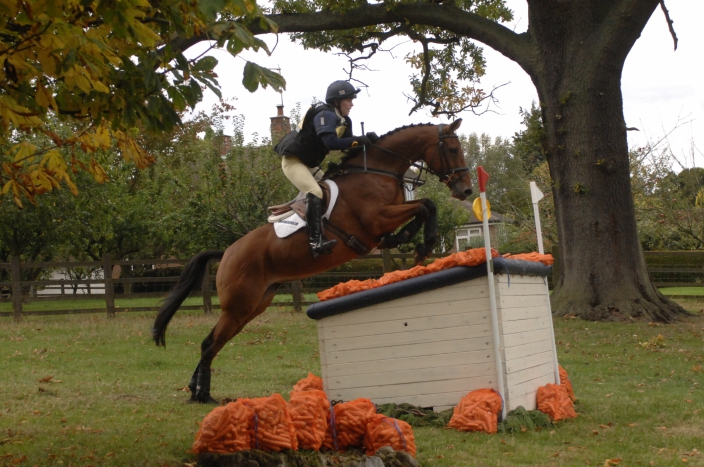 came along. With 'Nel' Harriet forged a highly succesful partnership and together they won or were placed in the majority of their events, including two top ten placings at CIC* level.
Right: Olympic Belle and Harriet on thier way to Winning the Open Novice at Bishop Burton Horse Trials in October 2013
Although Harriet has not been out competiing as much over the last two years, she has been busy in other areas, establishing herself as trainer and coach to other riders in and around Yorkshire. Such is Harriet's popularity and talent as a instructor, she was voted runner up in the 2015 KBIS Instructor of the Year.
"I was absolutely thrilled & very touched that so many of my clients nominated me and that the strength of the nominations led to be being runner-up! The competition was very stroing and there were over 275 instructors put forward so to make the top two is just unbelievable!"

All eyes are now on building a team of horses with the ultimate aim of going to Tokyo 2020... #jointhejourney